The Green Christmas Giveaway was a huge success and I've finally chosen the winner!!! After adjusting for duplicate and incomplete entries there were 202 entries in the giveaway for this beautiful bracelet from  Tah Groen Jewelry.

The winner was chosen via Rafflecopter and was entry #102 Chrystal Johnson from HappyMothering with her follow of HarmonicMama on twitter!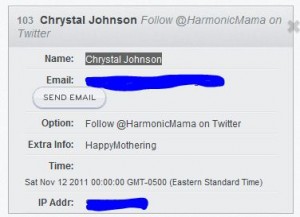 Congratulations Chrystal you have 72 hours to respond to the email notification or a new winner will be chosen. Thank you to all who entered and don't forget to check out all of the other wonderful things available from Tah Groen Jewelry.