Educating children is one of the primary focuses of our family. As unschoolers education is ingrained in our every day and always on our minds. Today I'd like to share a different perspective with you all. We have a great guest post from Ellie Hirsch, The Mommy Master™ about her experience with the education system and quest for the right school for her son.
Educating our Children…and Ourselves
Guest post by Ellie Hirsch, The Mommy Master™
I always thought choosing a school for my son would be easy but so far, the journey has been challenging.  Where I grew up, the children attended whatever public school their area was zoned for, which was a great education. It seems these days, there are so many choices, even within the public school arena.  Don't get me wrong, it's wonderful to have different options to educate your child but it can make your head spin just thinking about it.  How do we know we are making the right choice?  Will our children excel, get lost in the crowd, get the attention they need, be an individual?  With all these questions, it's no wonder a parent (including me) can be stressed out, confused and utterly lost.
Right now, my husband and I are looking at all of our options and deciding if public school or private school is right for our son, who will be entering Kindergarten next year.  Everyone has a different reason for choosing one over the other and of course the first thing that comes to mind is cost.  Of course there are other factors to consider, such as student-teacher ratio, possible religious needs, location of the school, curriculum, who their classmates will be, etc.  The list goes on and on and is truly mind boggling.  Some of you reading this may be asking if we are considering home schooling and the answer is no.  Hats off to those that dedicate themselves to educating their children on their own, and I am sure there are great reasons to follow the home school path, but we will be pursuing a different route.
Once you educate yourself on the different options available to your child, it is of course a good idea to tour the school, ask questions, and see the environment for yourself.  This seems like an easy task but when I called up a local public school, they told me they did not give tours and that the best way to view the school would be online through a virtual tour.  WHAT?  REALLY?!?!  I couldn't believe this response, felt very unwelcomed, and of course would never make an important decision like this based on what I see online vs. in person.  In addition to talking with the schools, what are other ways to educate ourselves?  In my case, since I was having a difficult time connecting with my local school, have found that talking with parents whose children attend these schools, is a great way to gather information.  I also love talking with the actual students since they give you the most honest answers as to the negative and positives of their school.
We want our son to get a great education, meet wonderful people, have great teachers and mentors, be challenged, stand out and be an individual, and of course, be happy.  Parents I speak to who have been through the process, tell me that when you walk into the right school, you will just know.  I wonder if it's similar to trying on a wedding dress, looking in the mirror and just knowing you have found the right one.   While finding a school can no doubt be stressful, I think as long as you follow your instincts, you can't make a wrong choice.  No one knows your child better than you so have confidence, be open minded, and explore all the options that make sense for your child and your family.  Now all I have to do is follow my own advice!
---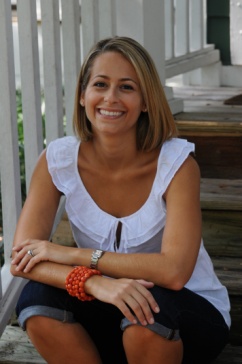 Ellie Hirsch is the mother of two amazing boys and is expecting her third child in March.  Her sons inspired her to create Mommy Masters™, which provides parenting tools to create a flourishing family environment, ranging from parenting tips and tricks, to offering emotional support and reassurance to help build confidence.  In addition to her online resources, Ellie has been working on her unique children's songs, coming soon.  From counting to manners to cleaning up, Ellie's songs will provide hours of auditory stimulation and learning for children, and enjoyment for the whole family.  The Mommy Masters™ brand is growing so keep in touch for the latest offerings at 
http://www.mommymasters.blogspot.com
and
http://www.facebook.com/mommymasters
.  

Related posts: