Our Halo Bar giveaway is over and one lucky reader is going to get one box of 12 Halo Bars.
That lucky reader is: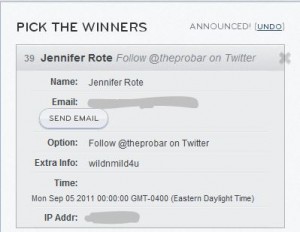 Congratulations Jennifer! Per the giveaway rules you have 72 hours to respond or another winner will be chosen.
For all of you who didn't win don't forget that you can still take advantage of the 40% off offer!
Get 40% off!
For a limited time you can enter the code BLOGGER at checkout for 40% off your first order from http://theprobar.com/shop.