Jumpstart.com Online World Review and Giveaway
Thank you to all who entered! The winner, chosen by the "And The Winner Is" WP plugin, is susanmeep! Congratulations! I hope you enjoy your 3 month JumpStart.com membership.  You should be hearing from JumpStart soon!
_____________________________________

As a home educator I'm always looking out for things that my children would enjoy that reinforce the skills they are learning. My kids love online games including the educational ones so when I was asked to review JumpStart.com a new browser based virtual world, I jumped at the chance. I used to be hesitant at the idea of online learning but as my girls get older I've found that some screen time with some good educational software is not a bad thing. They seem to grow in their skills much quicker when these skills are reinforced by game play.
Knowledge Adventure (the makers of JumpStart) have been in the educational software business for over 15 years.  They've set the bar for educational products that are used at home and in school. JumpStart.com is a new safe 3D virtual world for kids 3 to 10 where they can explore, play games, read, listen to stories and watch videos that teach math and reading skills.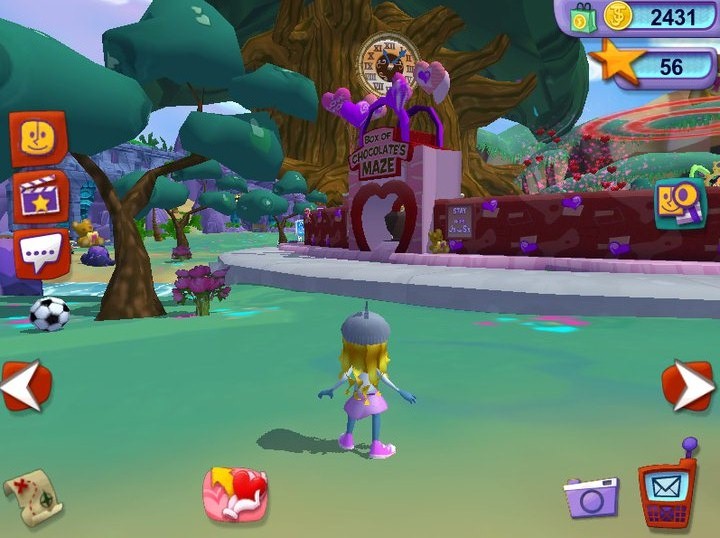 Setting up the accounts for my girls and installing a quick plug-in was super easy. Once we were logged in the girls could create their own Jumpeez, cute avatars for the game, which they loved doing. The game is easy and intuitive to play and both kids 8 and 5 picked it up quickly. There are also great audio prompts to help pre-readers out along the way.
My 5 year old was really into the activities in Adventure Land and following the quests as an explorer. She also enjoyed building her own race track at Shipwreck Lagoon. Since my 5 year old loved it I was hesitant that my 8 year old would too but I was pleasantly surprised when she too enjoyed playing. Her favorite was the jet pack math game where she got to fly into the correct answers and shoot down the incorrect ones. It's not often that I find something that appeals to both age groups. There is so much to do that they haven't even explored everything yet there's still dinosaurs to raise and roller coasters to ride. One of the things I like best, from a parental perspective, is that not only is is safe and educational but they can do it themselves,even the 5yo, with little or no help from me. This gives them some extra added confidence when dealing with technology and me some time to get other things done.
In addition to the online world there are 4 downloadable 3D worlds that are included with the membership and a great blog that is full of information for parents about changes and updates to the game, craft ideas, learning tips for parents and more.
---
Now that you've heard me rave about
JumpStart.com
it's your turn. The wonderful folks at
Knowledge Adventure
have provided a 3 month
membership
to JumpStart.com (which includes access to Jumpstart.com and everything I've talked about here for up to 6 kids ) for me to give away to one lucky reader.
To enter just leave a comment on this post!
For additional entries you can do the following (leave a comment for each one seperately):
Follow @harmonicmama on twitter

Tweet the link to this page (link to the tweet in the comment)

Like Harmonic Mama on facebook
Subscribe to my RSS feed
The contest ends and winner will be chosen at 10pm EST 2/17/2011. Good luck!
Official giveaway rules
Disclosure: I was provided with a JumpStart membership at no cost by Knowledge Adventure in order to test the products' abilities and give my own personal opinions on it. The opinions I have given are mine and may differ from others but were not influenced by the company or the free product provided.